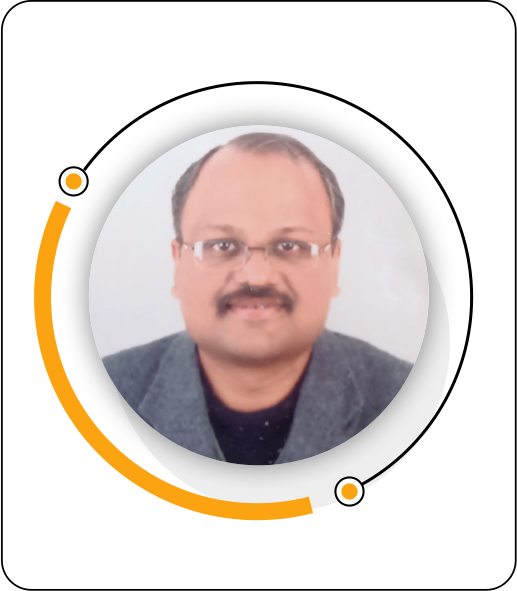 With great pleasure, I extend a warm welcome to Hindustan College of Science and Technology (HCST). Established in 1996 with a modest beginning, it has since evolved into one of the flagship private engineering colleges in North India.
Guided by a vision and unwavering commitment to establish a comprehensive, knowledge-cantered ecosystem that serves humanity, HCST remains steadfast in its pursuit of holistic development, firmly integrating a culture of innovation, research, and academic excellence with the goal of nurturing the future generation of global leaders and entrepreneurs, instilling in them high moral and ethical values.
At HCST, we offer a range of programs, including B.Tech programs in nine branches of engineering, a two-year M.B.A. course in management, and approved M.Tech programs. Our institution is marked by excellence, boasting a vibrant academic atmosphere, state-of-the-art infrastructure, and advanced laboratories. Our team of dedicated faculty members, rich in qualifications and experience, collaborates closely with students to ensure not only a firm grasp of theoretical concepts but also their practical application.
Beyond the realm of academics, our institute places a strong emphasis on holistic development, firmly believing that a well-rounded education extends beyond textbooks and classrooms. To this end, we offer our students ample opportunities to participate in a wide range of co-curricular and extra-curricular activities.
These activities encompass various domains, including the National Cadet Corps (NCC) for instilling discipline and leadership skills, sports for physical fitness and teamwork, and yoga for mental and physical well-being. Understanding the importance of nurturing both a healthy mind and a healthy body, we engage students in the activities, which not only enhance their physical health but also contribute to their mental well-being and overall sense of well-being.
With a mission to provide a balanced and enriching educational experience that goes beyond academic excellence, we encourage our students to explore their interests and passions, fostering personal growth, resilience, and a sense of fulfilment. By offering such opportunities, we empower our students to develop into well-rounded individuals who are not only academically competent but also physically and mentally fit, ready to face the challenges of the modern world with confidence.
Prof. R. S. Pavithr