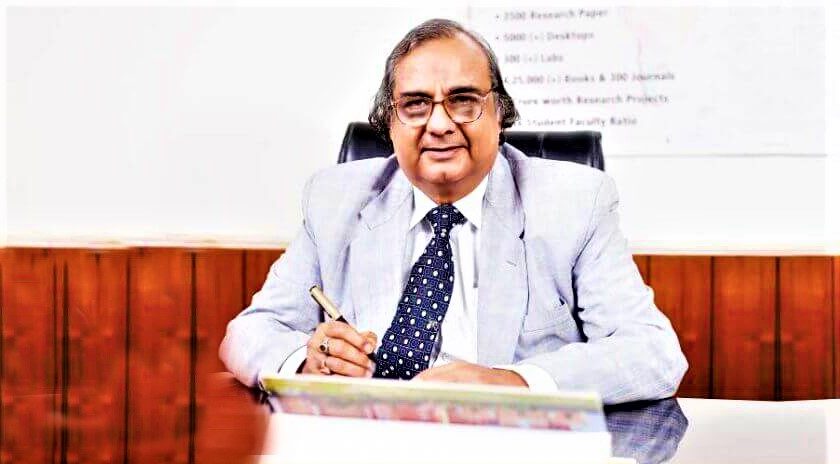 Name:

Prof. Vinod Kumar Sharma
Work Position:

EVP, Sharda Group
Please feel free to contact us. We will get back to you with 1-2 business days. Or just call us now.
Welcome to a new beginning!
Good education is the most empowering means for securing a future in today's knowledge driven world. Cost of such empowering education, is perhaps the most important investment that parents can make on behalf of their wards. It was a decisive moment in year 1996 when the Sharda Group was established with the above vision, and started offering a range of multidimensional professional courses of world class quality which bears testimony to our commitment to the citizens of our state and our country.
We at SHARDA GROUP emphasize on interactive & experiential learning methodology, innovative teaching and two-way participative & facilitative communication process. This provides an intellectually stimulating and responsive environment for young students to easily & firmly absorb the content, and become knowledgeable & skilled. Modern amenities and infrastructure facilities, dedicated faculty and picturesque surroundings provide the perfect ambience for all-round growth, to which gets added development courses on personality, Soft Skills & values thus generating the confidence to meet the challenges of the modern industrial & business world, and at the same time to hold steady to values & sense of social responsibility, amidst all the volatility and turbulence of a competitive working world.
I take this opportunity to welcome all the budding & career oriented young minds desirous of studying at SHARDA and wish them the very best of learning experience with us and successful career ahead.