Please feel free to contact us. We will get back to you with 1-2 business days. Or just call us now.
The Electrical and Electronics Engineering department is a dynamic and innovative academic unit dedicated to the study and application of electrical and electronic principles. With a strong focus on both theoretical knowledge and practical skills, the department prepares students for exciting careers in various industries.
Our department offers a comprehensive curriculum that covers a wide range of subjects, including network analysis and synthesis, digital electronics, power electronics, control systems, communication systems, power systems, electrical machines, and Electrical measurements. Students gain a solid foundation in mathematics, physics, and computer science, which are essential for understanding and solving complex engineering problems.
In our state-of-the-art laboratories, students have access to advanced equipment and tools to conduct experiments, simulations, and research projects. They are encouraged to work on real-world applications and participate in industry collaborations, allowing them to gain hands-on experience and develop critical thinking skills.
Our dedicated faculty members are accomplished researchers and experienced professionals who are committed to providing high-quality education. They engage students in interactive lectures, mentorship, and individualized guidance, fostering an environment of learning and intellectual growth.
We believe in the importance of continuous learning and encourage our students to stay updated with the latest advancements in the field. Through workshops, seminars, and industry visits, we expose our students to emerging technologies and trends, preparing them to adapt to the rapidly evolving electrical and electronics industry.
 Graduates from our department are well-equipped with the knowledge and skills required to excel in various career paths, including government and private sectors such as power systems engineering, telecommunications, electronics design, robotics, and renewable energy. They possess a strong foundation in problem-solving, teamwork, and communication, making them valuable assets to any organization.
By enrolling the Electrical and Electronics Engineering department, you embark on a rewarding journey towards becoming a competent and innovative engineer who contributes to the advancement of society through cutting-edge technologies.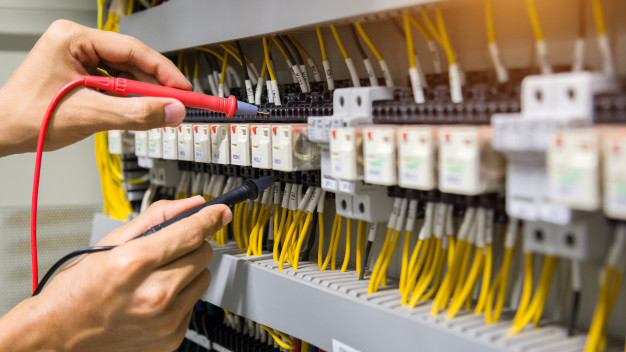 Vision
Mission
PO
PEO
PSO
To become a leading electrical engineering department that contributes to socio-economic growth by creating globally competent electrical engineers.
M1 The dissemination of knowledge among students by means of contemporary curricula and cutting-edge instructional strategies in the fields of electrical engineering and other interdisciplinary areas.
M2       To foster in students, a variety of qualities, with a focus on ethical principles that satisfy national needs.
M3       To enable students to build skills in tackling complicated engineering problems and to foster collaborative and diverse research skills in order to deliver new solutions to real-world challenges.
Program Outcomes (POs)
Engineering Graduates will be able to:
Engineering knowledge: Apply the knowledge of mathematics, science, engineering fundamentals, and an engineering specialization to the solution of complex engineering problems.
Problem analysis: Identify, formulate, review research literature, and analyze complex engineering problems reaching substantiated conclusions using first principles of mathematics, natural sciences, and engineering sciences.
Design/development of solutions: Design solutions for complex engineering problems and design system components or processes that meet the specified needs with appropriate consideration for the public health and safety, and the cultural, societal, and environmental considerations.
Conduct investigations of complex problems: Use research-based knowledge and research methods including design of experiments, analysis and interpretation of data, and synthesis of the information to provide valid conclusions.
Modern tool usage: Create, select, and apply appropriate techniques, resources, and modern engineering and IT tools including prediction and modeling to complex engineering activities with an understanding of the limitations.
The engineer and society: Apply reasoning informed by the contextual knowledge to assess societal, health, safety, legal and cultural issues and the consequent responsibilities relevant to the professional engineering practice.
Environment and sustainability: Understand the impact of the professional engineering solutions in societal and environmental contexts, and demonstrate the knowledge of, and need for sustainable development.
Ethics: Apply ethical principles and commit to professional ethics and responsibilities and norms of the engineering practice.
Individual and teamwork: Function effectively as an individual, and as a member or leader in diverse teams, and in multidisciplinary settings.
Communication: Communicate effectively on complex engineering activities with the engineering community and with society at large, such as, being able to comprehend and write effective reports and design documentation, make effective presentations, and give and receive clear instructions.
Project management and finance: Demonstrate knowledge and understanding of the engineering and management principles and apply these to one's own work, as a member and leader in a team, to manage projects and in multidisciplinary environments.
12.Life-long learning: Recognize the need for, and have the preparation and ability to engage in independent and life-long learning in the broadest context of technological change.
Program Educational Objectives 
To prepare students for success in the engineering field and higher education by educating them basic science, analytical skills, and electrical engineering concepts.
To prepare students to communicate effectively, work harmoniously in teams with professional ethics in making successful carrier in industry and research.
To produce researcher and entrepreneurs by providing the knowledge of latest and advanced technology tools.
Program Specific Outcomes
To offer students with a good theoretical foundational understanding as well as advanced practical abilities in the electrical and electronics engineering area, so that they may design and develop innovative solutions to real-world social challenges.
Students will learn how to design, develop, and implement sophisticated control techniques and strategies in the fields of electrical machines, power systems, electrical measurements, communication systems, and other electrical installations using advanced electrical and electronics engineering tools.
Department of Electrical & Electronics Engineering was started in the year 2006 with a vision to promote the technical excellence in Electrical and Electronics Engineering by offering programs to produce Engineers with dynamic well rounded personalities adaptable to ever increasing demands of emerging technologies involving analytical and practical skills, with commitment to research and development. The department inducts best faculty and students and follows good pedagogy relevant to Electrical & Electronics disciplines. . We are supported in our endeavor by a group of highly efficient, enthusiastic and helpful staff members, both on technical and administrative fronts. It develops interaction with industry and gets exposed to global research and technological developments. The department provide conducive and transparent environment for overall progress and well being of students and faculty. The Department of Electrical & Electronics Engineering is playing a vital role in delivering quality education at undergraduate level. The department works with the objective of addressing critical challenges faced by the Industry, society and the academia. Perhaps even more important is our unceasing commitment to our students, helping them to learn, grow, develop, and achieve their goals in their pursuit to excel in their professional career.
DR. RICHA KAPOOR
HOD , Assistant Professor
FOR UNDERGRADUATES
B.Tech in Electrical & Electronics Engineering
FOR GRADUATES
M. Tech in Control System
VALUE ADDED COURSES
There are few courses which are not specified by University in the curriculum but the department has taken initiative to include these courses on short term basis to make the students competent enough to match the requirements of industry. Few of them are:
Embedded System & Internet of Things: Embedded systems are part and parcel of every modern electronic component. Embedded systems will also be at the cornerstone for the deployment of many Internet of Things (IoT) solutions, especially within certain industry verticals and Industrial Internet of Things (IIoT) applications. Major players in embedded system hardware and software developments are aiming to bring these transformations into their products to take advantage of growing IoT market. The areas that are going to transform are Real Time Operating Systems (RTOS) and microprocessors and microcontrollers, followed by memory footprints and networking, open source communities and developers.
Java: One of the biggest reasons why Java is so popular is the platform independence. According to the Java home page, more than 1 billion computers and 3 billion mobile phones worldwide run Java.
Python: Python and Java are both strong choices for the development of web applications: Python for scripting and database application.  Google makes extensive use of Python code, even launching a coding initiative to improve the standard Python interpreter called "Unladen Swallow."
C/C++: It supports procedural, object-oriented and generic programming. It is having a rich standard library with a rich set of functions manipulating files and methods manipulating data structures etc. C++ is widely used among the programmers or developers mainly in an application domain.
Center of Excellence
Labs
Classrooms
Center of Excellence
SKILL DEVELOPMENT LAB
The aim of this Lab is to transform young aspirant learners towards creativity and professionalism for societal growth through quality technical education. Here the purpose is to share values, ideas, beliefs by encouraging faculties and students for welfare of society. By this initiative a environment of learning is created so that it can bridge the gap between industry and academics Also it try to transfer the suitable technology, particularly for rural development.
Labs
The department is well equipped Labs to train electrical graduates in order to advance their theoretical knowledge and sound practices of the profession. They are encouraged to undertake projects in the areas of Machine Design, Power System planning operations and control, Electronics and Microprocessor Applications and Power Electronics.
BASIC ELECTRICAL ENGINEERING LAB
This Laboratory is essentially designed and developed for First Year Students for all the branches and is consisting of experiments dealing with the fundamentals of electrical networks, electrical machines, electrical instrumentation and basic electronics. In this laboratory, some of the experiments conducted are; verification of basic network laws KVL, KCL, determining the efficiency of transformers, study of operation of energy meter, applications of CRO, which illustrate the basic theory related to Electrical Engineering and gives in depth practical knowledge of the electrical equipments.
ELECTRICAL MEASUREMENT & INSTRUMENTATION LAB
In Electrical Measurement lab, there are different modules of AC&DC Bridges. Various parameters like Temperature, pressure, capacitance, Resistance etc. are analyzed and measured. Apart from these, it also has LCR meter, current transformer (CT), potential transformer (PT), oscilloscope, ohm meter etc. The measurement laboratory also has basic infrastructure facilities for current, voltage, power, energy, resistance, inductance and capacitance measurement. This lab is very essential part of Electrical Engineering in which students are made familiar with the electrical connections, how they are made and practically how circuit gives response.
ELECTRICAL MACHINE LAB
The Electrical Machine laboratory plays a very important role. Machine laboratory of the department has set up for important experiments based on AC & DC Machines like, Induction machines, Transformers, DC machines along with other conventional sets of experiments. As per the University curriculum such as Swinburne test for testing of transformer, V-curve of Synchronous motor, load test on the DC motor & generator, synchronization of alternators, no-load & blocked rotor test of 3-phase induction motor Special feature of all these experiments is that, they are expandable and many different types of tests can be explored on a particular set up. We also have some experiments which are simulation based. Those experiments are conducted on MATLAB Software.
NETWORK LAB
In the Network Lab, we analyze different electrical circuits using theorems. The circuits which are analyzed in the lab are also verified with MATLAB software. This gives students a better understanding of the problem as they can see the response of the circuit theoretically using simulation tools as well as practically by performing on actual electrical circuits. The main objective of this lab is to make students familiar with verification of various network theorems, Thevenin's, Norton's, maximum power transfer, transient response of RL, RC and RLC, determination of z and h parameters for two port network, measurement of phase and frequency using CRO. This lab is a very essential part of Electrical Engineering in which students are made familiar with the electrical connections, how they are made and practically how circuits give response. Some project works are also being carried out with the help of this lab using hardware packages.
POWER ELECTRONICS LAB
The Power Electronics laboratory has equipments with latest state-of-the-art technology. The main objective of power electronics lab is to make the students familiar with latest technologies that are based on solid state devices (like Thyristors, UJT and MOSFET's with triggering modules). The lab is equipped with experimental set up for thyristor based speed control of dc and induction motors, chopper and application of power electronics in electrical drives and machines, PWM inverter, all types of power convertors, Bridge rectifier, Cyclo converter and digital storage oscilloscopes for measurement. Further the lab has MATLAB based experiments also which are being conducted.
CONTROL SYSTEMS LAB
Control Engineering Lab makes the students of Electrical and Electronics Engineering (EEE) understand the practical aspect of control system. How a control system is used for controlling errors. How the error compensation is done according to the system requirements. PID controller is used in many industries for the removal of error so that the fluctuations in the input (noise or any unwanted parameter) should not affect the system parameters. The lab has kits like Speed torque characteristics AC servo motor, Speed torque characteristics DC motor, Synchro transmitter and receiver trainer, PID controller kit, and compensation network study kit etc. Also various experiments are conducted on MATLAB software.
POWER SYSTEM LAB
Power System Laboratory is equipped with static and electromechanical relays, transformer oil testing facilities, High voltage insulator testing, cable fault detector, energy meter testing with phantom loading, positive-negative-zero sequence detection, IDMT over current relay, differential relay, distance relay, solar photovoltaic system & series & parallel combination of PV module. Hardware as well as Simulation based experiments of MATLAB Software are conducted in this lab.
SIMULATION LAB
This lab consists of software MATLAB. MATLAB is useful in analyzing data obtained from the laboratory experiments. In addition, it has been found that the interactive nature of MATLAB and its immediate graphing facilities are especially useful in enhancing the understanding of concepts and principles of electrical and electronics engineering fundamentals PLC and Automation Lab is also conducted using virtual lab. This lab gives a better picture and understanding about the industrial applications Few experiments Implementation Of DOL Starter , Delay Timer, Up-Down Counter, PLC Arithmetic Instructions, PID Controller
Classrooms
Adequate facilities are available in the department for conduct of lectures, tutorials, seminars, and meetings. These rooms are well ventilated and spacious and are equipped with chairs, tables, black boards, podium etc. Each lecture, seminar, and tutorial room is equipped with black board and also has facilities for connecting overhead projector and LCD projector.
Faculty Achievements
Students Achievements
Faculty Achievements
Richa Kapoor Published Paper in International Conference CSNT.
Richa Kapoor attended one week training program on PLC and SCADA at CMI Industry, Mumbai  
Richa Kapoor Published Paper in International Journal of Advanced Technology and Engineering Exploration, Vol  4(30) ISSN (Print): 2394-5443 ISSN (Online): 2394-7454.
Richa Kapoor Published Paper in International Journal of Scientific and Technical Advancements Volume 2, Issue 4, pp. 191-194, 2016
Richa Kapoor Published Paper in International Journal of Advance in Electronic & Electric Engineering vol 3, no. 7, pp. 853-858, ISSN 2231-1297
Richa Kapoor Published Paper in International journal GJCSTVol. 10 Issue 8 Ver. 1.0 August 2010.
Richa Kapoor Published Paper in International conference CICN 2010at RGPV Bhopal sponsored by IEEE, MIR Labs.
Richa Kapoor Published Paper in National conference RTEE.
Richa Kapoor Published Paper in National conference AIA 2009,held at FET RBS, Agra
Richa Kapoor Published Paper in National conference PICRA 08, held at AL FALAH COLLEGE OF ENGG & TECHNOLOGY, Faridabad.
Richa Kapoor Attended six knowledge-enhancing workshops at esteemed colleges. (CDDAC Hyderabad, NITTTR Chandiargh,
Vivek Agarawal has written a book "Basic Electrical Engineering" and it is under process for publication.
Vineet Kumar Participated in faculty development program for student induction (FDP-SI) during 06-13 January, 2020 at Hindustan college of science and technology, Mathura organized by AICTE.
Sanjeev Kumar Participated in one week Induction Program on "Energy Conversion Technology" at Hindustancollege of science and technology, Mathura, sponsored by AICTE-ISTE on 03/12/2018 -8/12/2018.
Sanjeev Kumar Participated in one week FDP on "Digital Forensics" at Hindustan college of science andtechnology, Mathura, sponsored by Dr. A.P.J. AKTU (Under TEQIP-III) on 15/06/2018 -19/06/2018.
Sanjeev Kumar Participatedin one week FDP on "Renewable Energy Technologies" at Hindustan college ofscience and technology, Mathura, sponsored by Dr. A.P.J. AKTU (Under TEQIP-III) on09/06/2018 -13/06/2018 (Sanjeev Kumar).
Sanjeev Kumar Participated Organized one week FDP on "MATLAB and Its Applications in Engineering" at Hindustancollege of science and technology, Mathura, sponsored by Dr. A.P.J. AKTU (Under TEQIP-III) on04/06/2018 -09/06/2018.
Sanjeev Kumar Participated in Faculty development program on "Entrepreneurship" at Hindustan college ofscience and technology, Mathura, sponsored by Department of Science and Technology on04/01/2018-15/01/2018.
Vivek AgrawalParticipated in Faculty development program on "Entrepreneurship" at Hindustan college of science and technology, Mathura, sponsored by Department of Science and Technology on 04/01/2018-15/01/2018.
Sanjeev Kumar Participatedin one week Faculty development programme on Natural Language Processing(WNLP-2017) at Hindustan college of science and technology, Mathura, on 25/07/2017 –9/07/2017.
Sanjeev Kumar Participatedin AICTE sponsored short term course on Power System Stability & control insmart Grid Architecture, organized by Department of Electrical Engineering, IIT (BHU), Varanasiduring July, 3-8, 2017.
Richa Kapoor Participated in one week Induction Program on "Energy Conversion Technology" at Hindustan college of science and technology, Mathura, sponsored by AICTE-ISTE on 03/12/2018 -8/12/2018.
Vivek Agarwal Participated in workshop on Universal Human Value and Professional Ethics from 04/05/ 2019 – 11/05/2019.
Students Achievements
Sr. No

Student

Semester

Branch

About Achievement

1

Ashish Singh

Alumni

EE

2018 Passout, Selected in UPPCL

2

Akash Kumar

VII

EE

Zonal Ist – javelin throw 2018,
State 3rd – javelin throw, 2019

3

Vishvendra Singh

VII

EE

Dance at – Taj Mahotsav, IIT Kharagpur & St. Stephen School

4

Abhishek Pratap Singh

VII

EE

Organised workshop on ROBOTICS by IIT KHARAGPUR

5

Mayank Pal

VII

EE

Participated in Group Singing & Band at IET Lucknow Organised by AKTU

6

Avadh Kuamr Srivastava

V

EE

2 Days Workshop at IIT Ropar

7

Prajwal Bhardwaj

V

EE

Silver Medal in Zonal for Basket Ball

8

Aditya Maurya

V

EE

Participated in Zonal Level Paper Presentation

9

Utkarsh Kr. Singh

V

EE

Techvridhi 2019 in IIT Bombay First in Zonal
Guest Lecture
Workshops
Faculty Development Program
Industrial Visit
Guest Lecture
MR. HEMANT AGRAWAL (MD – CMI INDUSTRY) DELIVERED LECTURE ON INDUSTRIAL AUTOMATION AND EMPLOYABILITY
GUEST LECTURER DELIVERED ON "MACHINE LEARNING: CURRENT STATE-OF-THE-ART AND FUTURISTIC ROLE IN BIG DATA ANALYTICS" BY PROF. MADANGOPAL, DIRECTOR, SHIV NADAR UNIVERSITY, GAUTAM BUDH NAGAR.
Workshops
WORKSHOP ON INTERNET OF THING (IOT) 23-29 AUGUST, 2017
TWO DAYS WORKSHOP ON "QUADCOPTER DESIGN AND ANALYSIS" WITH COLLABORATION OF IIT DELHI.
Faculty Development Program
One week Faculty Development Program on
MATLAB and Its Applications in Engineering (June 04-09, 2018)
Sponsored by: Dr. APJ Abdul Kalam Technical University, Lucknow (Under TEQIP-III)
Industrial Visit
Industrial Visits: NPTI Faridabad
Sonalika Tractors Hoshiarpur, Punjab
Industrial Visit to Electric Generation Plant at Ambuja Cement for 3rd year (Chandigarh)
Industrial Visit to 220 KV substation Sikandara, Agra for 3rd Year students.
ZONE OF ELECTRICAL AND ELECTRONIC TECHNICAL ASSOCIATES (ZEETA) offer endless opportunities for the participation and leadership of students beyond the academic programme and classroom setup. The club activities play an important role in determining and directing the passion and interest of students. This club is making them not only job ready but making them ready to face the uneven path of survival in the world of cut-throat competition.
It also help's in knowing about yourself, your strengths, and your goals better. Further, it helps in generating ideas to serve others. Over and above, this club provides a platform to have fun and showcase talent and build a healthy culture during college.
This club caters to technical (Frugal Engineering, Just a minute, Debate, poster competition), cultural, social, recreational, health and welfare needs and interests of the students. It includes Dance, Music, Drama, Community Development, Sports, Quiz, Photograph, Robotics, Coding, Design/Art,. However, these clubs join and run by the students from across the programmes, where they drive various techno, management, and cultural activities throughout the year.