Please feel free to contact us. We will get back to you with 1-2 business days. Or just call us now.
A Chemical Engineer deals with the application of physical science and life sciences with mathematics and economics to the process of converting raw materials or chemicals into more useful or valuable products. In addition to producing useful materials, modern chemical engineering is also concerned with pioneering valuable new materials and techniques – such as nanotechnology, fuel cells, and biomedical engineering.
The main role of chemical engineers is to design and smooth functioning of processes for the production of chemicals, fuels, foods, pharmaceuticals, and many more. They are most often employed by large-scale manufacturing plants to maximize productivity and product quality while minimizing costs.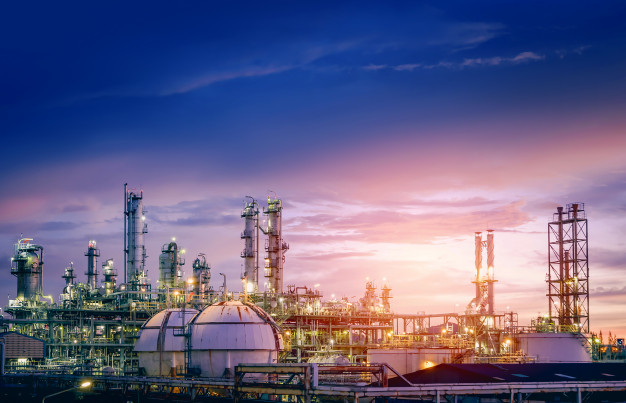 In Hindustan College Of Science and Technology, Chemical Engineering Branch was Started in 2006 with intake of 60 seats. Near about 450 students have been successfully completed their B.Tech. from the department and working in various reputed organizations of Chemical Engineering field across the Globe. Department always believes in holistic development of the students and for that organize various academic and extracurricular activities for the students in time to time.
Vision
Mission
PO
PEO
PSO
Chemical engineering program coupled with excellence in education, training and research in the field of Chemical Engineering to serve as a valuable resource for industry and society.
To provide students with updated knowledge of science and technology, to become competent chemical engineers without compromising professional ethics and moral values.
To develop infrastructure that promotes creativity and an entrepreneurial culture.
To foster leadership that supports the administration, advancements and regulation of chemical engineering education and the engineering profession.
PO 1:

 Engineering knowledge: Apply the knowledge of mathematics, science, engineering fundamentals and an engineering specialization to the solution of complex engineering problems.

PO 2:

 Problem analysis: Identify, formulate, review research literature and analyze complex engineering problems reaching substantiated conclusions using first principles mathematics, natural sciences and engineering sciences.

PO 3: Design/development of solutions:

 Design solutions for complex engineering problems and design system components or processes that meet the specified needs with appropriate consideration for the public health and safety and the cultural, societal, and environmental considerations.

PO 4:

 Conduct investigations of complex problems: Use research-based knowledge and research methods including design of experiments, analysis and interpretation of data and synthesis of the information to provide valid conclusions.

PO 5:

 Modern tool usage: Create, select, and apply appropriate techniques, resources and modern engineering and IT tools including prediction and modeling to complex engineering activities with an understanding of the limitations.

PO 6:

 The Engineer and Society: Apply reasoning informed by the contextual knowledge to assess societal, health, safety, legal and cultural issues and the consequent responsibilities relevant to the professional engineering practice.

PO 7:

 Environment and sustainability: Understand the impact of the professional engineering solutions in societal and environmental contexts, and demonstrate the knowledge of, and need for sustainable development.

PO 8:

 Ethics: Apply ethical principles and commit to professional ethics and responsibilities and norms of the engineering practice.

PO 9:

 Individual and teamwork: Function effectively as an individual, and as a member or leader in diverse teams, and in multidisciplinary settings.

PO 10:

 Communication: Communicate effectively on complex engineering activities with the engineering community and with society at large, such as, being able to comprehend and write effective reports and design documentation, make effective presentations, and give and receive clear instructions.

PO 11:

 Project management and finance: Demonstrate knowledge and understanding of the engineering and management principles and apply these to one's own work, as a member and leader in a team, to manage projects and in multidisciplinary environments.

PO 12:

 Life-long learning: Recognize the need for, and have the preparation and ability to engage in independent and life-long learning in the broadest context to technological change.
PEO 1: Contribute towards the Nation's development through their ability to solve complex problems related to Chemical Processes and manufacturing Industries.
 PEO 2: Pursue their careers in Research and Development, Design / Consultancy organizations, industries, higher education, and entrepreneurship.
PSO 1: Ability to apply chemical engineering knowledge for solving engineering problems related to Chemical Engineering field.
PSO 2: Develop the attitude to solve global problems related to technology, environment and economics.
Welcome to the department of Chemical Engineering at Hindustan College of Science & Technology, Mathura. The department is located in a sprawling environment with a state of art facilities and highly qualified faculty. The department works with the objective of addressing critical challenges faced by the Industry, society and the academia. Perhaps even more important is our unceasing commitment to our students, helping them to learn, grow, develop, and achieve their goals in their pursuit to excel in their professional career. The department faculty works with excellent team spirit in different technical team. The department strives to provide a conductive environment for the students to develop analytical and practical skills and apply them to real world problems. To motivate the students the department organizes regular training with the collaboration of various reputed organizations and institutes. We welcome you to the Chemical Engineering Department as undergraduate, we hope to be part of your success.
FOR UNDERGRADUATES
4 Years B. Tech (Chemical Engineering)
COURSE OUTCOME: Students completing the course will be able to:
Provide an overview of renewable and non-renewable energy resources scenarios.
Perform energy audits in various unit operations.
Able to understand the principles and technologies involved in alternate sources of
Energy Explore the energy conservation opportunities in chemical process utilities
Study the case studies of energy conservation in chemical process industries
To learn basic economic concept, to understand and apply this concepts in the project works
Undertaken and to chemical engineering situation by solving problem Carry out the primary techno-economic feasibility of project.
Select appropriate process for a project.
Differentiate the equipment and able to prepare specification sheet
Understand piping and instrumentation diagram
Evaluate the project cost including capital investment, product cost, breakeven point,
Depreciation cost for equipment and the total project cost
Value added Courses
Process Equipment Design (1701)
Solid Waste Management (1702)
Center of Excellence
Labs
Classrooms
Center of Excellence
RUBBER TECHNOLOGY
To train students for the field of rubber industries. Department conducts various lectures of the experts from the field of rubber industry.
PETROLEUM AND REFINING
To train students for the field of petroleum and refining. Department conducts various lectures of the experts from the field of petroleum and refining.
FERTILIZER TECHNOLOGY
To train students for the field of Fertilizer. Department conducts various lectures of the experts from the field of fertilizer industry.
NPTEL CERTIFICATION COURSES
NPTEL (National Programme on Technology Enhanced Learning) is a joint initiative of the IITs and IISc. Through this initiative, online courses and certification in various topics are offered to the students and scholars to enrich their knowledge in various domains.
Labs
Chemical Reaction Lab
Chemical Technology Lab
Mass Transfer Lab
Heat Transfer Lab
Fluid flow Operation Lab
PDIC Lab
Energy Lab
Classrooms
Faculty Achievements
Students Achievements
Faculty Achievements
Faculty Name
Achievement Type
Achievement Date
Short Description
Organization

ANURAG BAJPAI

PUBLICATION

JUNE 2013-14

DEVELOPMENT OF COST EFFECTIVE HOUSE HOLD MODULE FOR ARSENIC REMOVAL

DST

ANURAG BAJPAI

PUBLICATION

MAY 2014-15

CHARACTERIZATION AND ANALYSIS OF POTENTIAL NON EDIBLE OIL SEEDS AS RAW MATERIAL FOR PRODUCTION OF BIODIESEL.

DST

ANURAG BAJPAI

PUBLICATION

JAN 2012

PREPARATION OF POLYMER CONCRETE.

DST

SANDEEP KUMAR VERMA

PUBLICATION

FEBRUARY 2020

DEVELOPING MODEL FOR PREDICTION THE QUANTITY OF GENERATION OF THE INFECTIOUS MEDICAL WASTE FOR THREE HOSPITALS IN THE CITY OF AGRA, INDIA

POLLUTION RESEARCH VOL 39:PP (S40-S47)

SCOPUS

SANDEEP KUMAR VERMA

PUBLICATION

FEBRUARY 2020

PERFORMANCE EVALUATION OF A BIOMEDICAL WASTE INCINERATOR ON THE BASIS OF MASS AND ENERGY BALANCE ,FUEL CONSUMPTION AND CYCLE TIME (A CASE STUDY OF THE BIOMEDICAL WASTE INCINERATOR ETMADPUR AGRA, INDIA

ECOLOGY ENVIRONMENT &CONSERVATION

VOL 26 : PP (S 233-S240

SCOPUS

SANDEEP KUMAR VERMA

PUBLICATION

DECEMBER 2019

THE SUITABILITY OF THE INNOVATIVE TECHNOLOGY OF PLASMA PYROLYSIS  FOR DISPOSAL OF BIOMEDICAL WASTE  IN THE CITY OF AGRA,INDIA

INTERNATIONAL JOURNAL OF SCIENTIFIC  RESEARCH,VOL 08 ,PP (09-12)

UGC

LALIT SINGH BAGHEL

PUBLICATION

JUNE 2012

SYNTHESIS & KINETIC STUDY OF POLYCARBONATE BY BATCH    POLYMERIZATION

JOURNAL OF POLYMER SCIENCE

LALIT SINGH BAGHEL

PUBLICATION

May  2013

DESORPTION OF NYLON6, DETERMINE THE VALUE OF MASS TRANSFER    COEFFICIENT

JOURNAL OF POLYMER SCIENCE

LALIT SINGH BAGHEL

PUBLICATION

Aug  2011

TECHNO-ECONOMIC FEASIBILITY OF MANUFACTURE OF POLYBUTYLENE TEREPHTHALATE

JOURNAL OF POLYMER SCIENCE

 
 
 
 
 

LALIT SINGH BAGHEL

CERTIFICATION

MARCH  2013

CHEMICAL ENGINEERING

GATE

SANDEEP KUMAR VERMA

UNDER REVIEW

UNDER REVIEW FROM 26/10/2018

AN OPTIMAL DESIGN OF BIOMEDICAL WASTE INCINERATOR FOR THREE HOSPITALS IN THE CITY OF AGRA

INTERNATIONAL JOURNAL OF ENVIRONMENT AND WASTE MANAGEMENT

SANDEEP KUMAR VERMA

UNDER REVIEW

UNDER REVIEW FROM 27/11/2019

REVIEW OF MODERN TECHNOLOGIES FOR REDUCTION OF DIOXIN AND FURANS FROM FLUE GAS EMISSIONS OF BIOMEDICAL WASTE INCINERATOR

JOURNAL OF GREEN ENGINEERING

SCOPUS

SANDEEP KUMAR VERMA

CERTIFICATION

2019

WASTE TO ENERGY CONVERSION AND FLUID MECHANICS

NPTEL

SANDEEP KUMAR VERMA

SUBMISSION

2020

PH.D THESIS IN CHEMICAL TECHNOLOGY

AKTU

SANDEEP KUMAR VERMA

PRESENTED

15/11/2019

EXPERIMENTAL STUDY OF BIOMEDICAL WASTE INCINERATOR  BY USING INPUT-OUTPUT METHOD AT ETMADPUR AGRA

INTERNATIONAL CONFERENCE ON EXPERIMENTATION AND PROGRESSION IN ENGINEERING, RESEARCH & TECHNOLOGY (EXPERT-2019)
Students Achievements
Shobhita Sharma got Ist rank in Chemical Engineering AKTU in 2018 (Ist Year.)
Pooja Gupta got 3rd Position in Chemical Engineering AKTU in 2017 (4th Yr.)
Ambika Singh (student of 2018 batch) got 93 percentile in CAT-2018. Presently doing MBA from IMT, Ghaziabad.
Guest Lecture
Workshops
Faculty Development Program
Industrial Visit
Guest Lecture
| S.NO  | SESSION   | PROGRAM  | PROGRAM NAME  | Date  | Resource person |
| --- | --- | --- | --- | --- | --- |
| 1 | 2019 | GUEST LECTURE | OPPORTUNITIES IN RUBBER SECTOR | 3RD FEBRUARY | SHRI J.S.RANGAR, MANAGING DIRECTOR, STORK RUBBER PRODUCTS PVT LTD, CHAIRMAN OF ACMA, MSME, CHAIRMAN OF NORTHERN REGION AIRIA & MRS. MEGHNA MISHRA, CEO OF RUBBER SKILL DEVELOPMENT COUNCIL HAS SHARED THEIR EXPERIENCES |
| 2 | 2018 | GUEST LECTURE | OPPORTUNITIES IN RUBBER SECTOR FOR CHEMICAL AND MECHANICAL ENGINEERS | 05 OCT.2018 | MR. P K CHATTERJI (CHAIRMAN,IRI) AND MR. A K MATHUR (VICE CHAIRMAN, IRI) |
| 3 | 2017 | GUEST LECTURE | CAREER IN PROCESS ENGINEERING IN EPCM | 4/10/2016 | DR. A.QUIOOM, TATA STEEL AND BPCL R&D DEPARTMENT |
| 4 | 2016 | GUEST LECTURE | CAMPUS TO CORPORATE | 14TH FEB.,2015 | MS. NITYA CHAWLA, DY. MANAGER, CORPORATE-HR, JK CEMENT LTD |
Workshops
| S.NO  | SESSION   | PROGRAM  | PROGRAM NAME  | Date  | Resource person |
| --- | --- | --- | --- | --- | --- |
| 1 | 2019 | WORKSHOP | INNOVATIVE PRACTICES FOR SCHOOL EDUCATION.   | 23 to 29 December 2019 |   |
| 2 | 2018 | 03DAYS WORKSHOP | ROLE OF ASPEN PLUS SOFTWARE IN CHEMICAL INDUSTRIES | FEB, 2018 | DR.RAJEEV KUMAR, ASSOCIATE PROFESSOR, NIT, JAIPUR |
| 3 | 2017 | WORKSHOP | USE OF AFT (AFT FATHOM AND AFT ARROW) AND ITS IMPORTANCE IN PROCESS INDUSTRIES.     | Sept., 2017 | MR. ARJUN KAPUR, SR. ENGG., NEON INFOTECH SOUTH EAST ASIA CO. LTD. |
Faculty Development Program
| Session | Date | Target Audience | Title | No. of attendees | Name of Organization | Resource Person |
| --- | --- | --- | --- | --- | --- | --- |
| 2018-19 | 27 Dec 2018 | Faculty members | FDP on "Recent Trends of Intelligent Computing" | 28 | HCST,Farah | Dr. Sanjeev Kumar |
Industrial Visit
Industrial visits in various reputed Chemical Industries.
Industrial tour for final year students.
'Chem Excel' Club runs by the students, for the students and to the students. The main objective of this club is to understand and learn various recent trends of chemical engineering and present scenario of chemical industries.