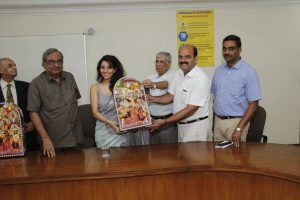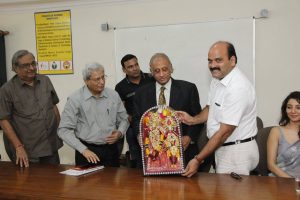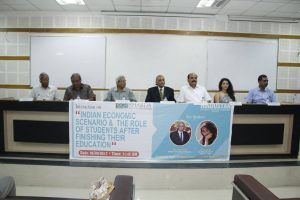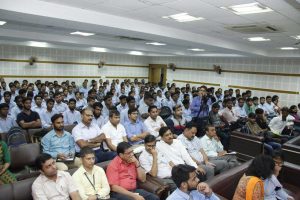 Institute Industry Interface Programme, Sharda Group invited Mr.Sanjay Dalmia, Chairman – Dalmia Group & Dr Jai Madan (Motivational Speaker & Corporate Speaker).
Shri Sanjay Dalmia to delivered his lecture and shared an overview "Indian Economic Scenario & Role of students" and his life experience with the Hindustan Campus Student. Dr Jai Madan discussed the importance of Forensic Science & writing skills. She discussed various studies of writing and personality.
Sharda Group is proud to host such eminent speaker who has contributed immensely in the area of their professional expertise at the global level.