Hindustan College of Science & Technology, a institute of the Sharda Group Of Institutions Indramit Singh Bakshi, a student in the Department of Biotechnology, Technology got first position in GATE – 2021 raised the name of the institute. To be held at all India level
In this examination, the student of the biotechnology department of the institute.
Sharda Group Of Institutions Chairman Mr. P.K. Gupta, Vice Chairman Mr. Y.K. Gupta and Executive Vice President V.k. Sharma congratulated director of the Institute, all teachers and selected students and wished for their bright future.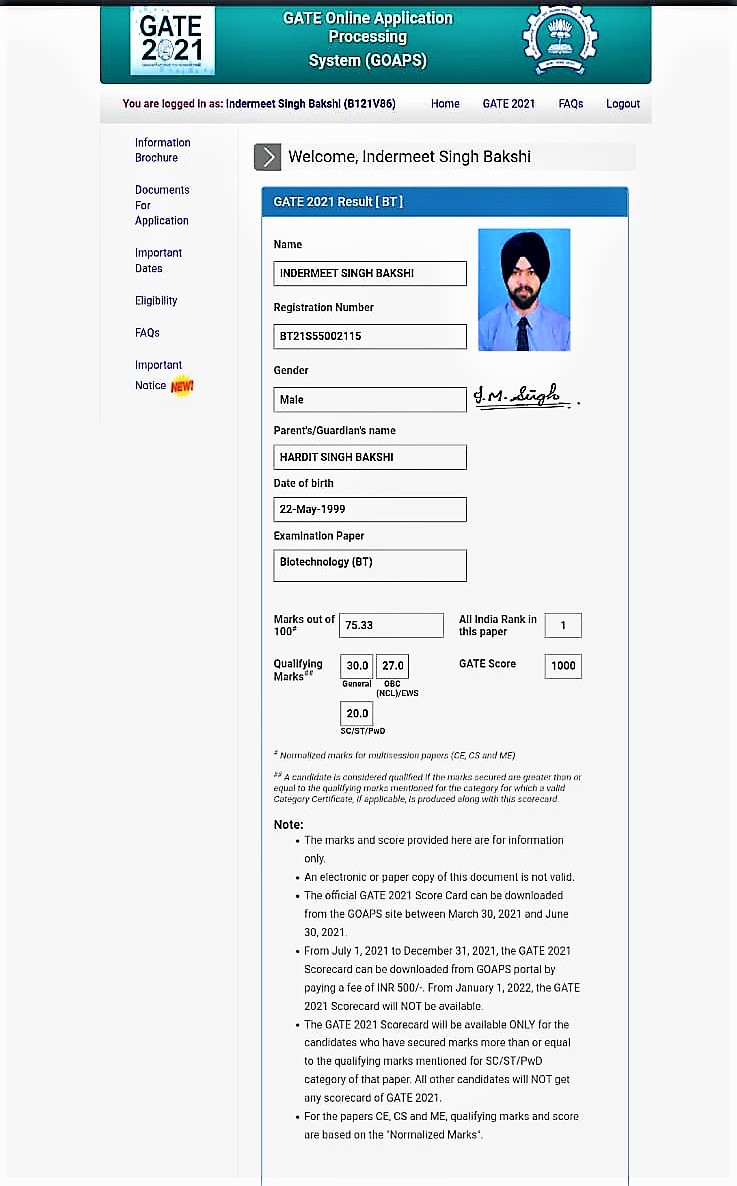 Director of the institute Dr. Rajiv Kumar Upadhyay Congratulated Indramit Singh Bakshi and gave greetings to department of Biotechnology teachers and said that the students in our institute
in addition to university syllabus, are also prepared for GATE exams too and better results can be seen in competition like this.
Students of the institute always perform excellent at GATE examination.
Referring to the glorious history of the institute, he said that in past
too our students have also performed excellent in the GATE exams, In GATE- 2018 Survanshu Saxena got AIR-10, Achikya Chaudhary got AIR-22, in GATE – 2019 Shubhangi Agarwal got AIR-18, Muskan Khaitan AIR-46 was commendable. He said that the student are always in the merit list of AKTU exams.